Earn CEUs, Stay Informed & Learn Something New
Upcoming Webinars Offered by ISAO
Summary
Leaders are fundamental building blocks of any teams success! This presentation will take a look at defining a leader, how to have the mindset of leadership, ways to develop your abilities in leading and how proper leadership can lead to a culture of safety in the workplace. However, the presentation is just part of the equation to becoming a successful leader, at the end of the presentation will be a chance for Q&A about how to develop leaders, how to build process and achieve success in leading on the crew level.
Biography
Travis Vickerson has spent 19 years in the arboriculture industry with roles ranging from climber, business owner, trainer, consultant and current VP of Operations for Chippers Inc. a green care company out of New England. 17 years of experience in Fire Rescue before leaving the fire service to pursue arboriculture full time. Vast experience in high angle rescue and education of the arboricultural community that allows him to bridge the gap with teaching how to work successfully with first responders. Travis is an industry leader in safety and leadership training as well as published author in leadership and technical manuals for arboricultural operations. Author of, Leadership for TODAY: Leadership for those who keep life civilized. ISA Certified Arborist #SO-7350A TCIA CTSP #1932 TCIA QCL #002
Please register for ISA Ontario Tree Talks: Leadership at the Crew Leader Level: Oct 23, 2020 8:00 AM EDT at:
https://attendee.gotowebinar.com/register/1967606154816520204
After registering, you will receive a confirmation email containing information about joining the webinar.
Update on the allocation of webinar CEUs    – 8 October 2020
Our Certification Liaisons have had long " discussions" with ISA this week about where our CEUs are!  ISA informed us there was a problem with one component of them and they are working to resolve this.  Hopefully they will be posted soon.  They assure us all participants will be back credited with their missing CEUs.   Please keep an eye on it though.  We would appreciate knowing when they show up!    rebecca [at] isaontario.com
ISA WEBINARS
ISA Texas visit their website to see current webinars on offer.   https://isatexas.com/publications/online-learning-series/
ISA Michigan (various topics including Tree Pruning, Tree Planting, Leadership, etc.) every Friday at 1:00 (1 CEU) $Free https://www.asm-isa.org/content.aspx?page_id=4002&club_id=883139&item_id=1203028
ISA International Online quizzes are available for purchase (and if you're a member of ISA International, you can get free quizzes for the last year) https://www.isa-arbor.com/Online-Learning/Online-Courses-and-Quizzes
BUSINESS WEBINARS
While you cannot earn CEUs, if you're looking to help your business during COVID-19 these resources can help. (All are based in Ontario or Canada):
BizLaunch: Offers webinars for entrepreneurs on growing their business https://www.youtube.com/channel/UCwrm_yHv7bcOD1wOUg-NLUQ
Business Development Bank of Canada (BDC): free webinars on business topics and the COVID-19 situation https://www.bdc.ca/en/articles-tools/entrepreneur-toolkit/webinars/pages/default.aspx
Canadian Federation of Independent Business (CFIB): free webinars for small businesses on general business topics and the COVID-19 situation https://www.cfib-fcei.ca/en/small-business-resources-dealing-covid-19#webinar
Conference Board of Canada: webinars on Canadian business topics and the COVID-19 situation https://www.conferenceboard.ca/services/webinars?AspxAutoDetectCookieSupport=1
Digital Main Street: offers free webinars on helping you get your business online https://digitalmainstreet.ca/events/
FBC: free webinars on tax filing, accounting and general business tips. You may have seen them at our ISAO Conference this year https://www.fbc.ca/webinar-central
Landscape Ontario: free webinars on the COVID-19 situation https://horttrades.com/upcoming-webinars-covid-19
LMN: free webinars for landscape companies on business management. https://golmn.com/webinars/
OTHER WEBINAR RESOURCES:
These organizations offer webinars on a regular basis, with which you can also earn CEUs:
Treestuff
Upcoming webinars on various topics with 2 CEUs available. Previously-run webinars are also listed in which you can earn 1 CEU.
www.treestuff.com/webinars
Orchard People
Integrated Pest Management for Fruit Trees: Protect your fruit trees from pests and diseases without resorting to chemical warfare! IPM allows you to minimize the use of sprays while improving tree health. For Beginner and Intermediate Growers.
https://learn.orchardpeople.com/courses/integrated-pest-management-for-fruit-trees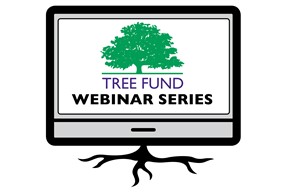 TREE Fund
TREE Fund webinars bring you the latest in tree research, directly from the scientists themselves. TREE Fund's one-hour webinars are free and offer 1.0 CEU (only for live broadcast) from the International Society of Arboriculture (ISA), the Society of American Foresters (SAF), the National Association of Landscape Professionals (NALP) and sometimes the Landscape Architecture Continuing Education System (LACES). See webinar descriptions for specifics. Space is limited, and pre-registration is highly recommended; in doing so, you'll receive a reminder email the day before the broadcast.
treefund.org/webinars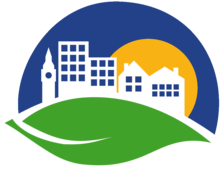 Urban Forestry Today
Frequently offers industry-relevant webinars in which you can obtain free ISA/MCA CEUs.
www.urbanforestrytoday.org/
Forestry Webinars
View Live and On-Demand: Whatever your interest – from improving wildlife habitat to understanding forest taxation to addressing sustainability and climate – we have over 700 free live and on-demand webinars that can keep you up-to-date on the latest best practices and research. Earn Continuing Education Credits: All webinars are FREE to view and most, both live and on-demand, provide the opportunity to earn continuing education credits from professional accrediting organizations such as the Society of American Foresters, the International Society of Arboriculture, the Wildlife Society and others. www.forestrywebinars.net/