Earn CEUs, Stay Informed & Learn Something New
Upcoming Webinars Offered by ISAO
Onsite Fungi ID Skills – Mycorhizzae:
Basic ecology and field ID of mycorhizzal fungi for practicing arborists.
As client expectations grow for arborists, we need to keep up. This means having the confidence to correctly identify the organisms that interact with trees on a daily basis. As much as competent ID of trees is expected for arborists in the field, so should ID skills related to PHC and climber safety. This lecture is meant to review the parts of a mushroom, and teach the nature of mycorhizzal interaction with roots and soil. ID and habit of three (3) fruiting bodies will be discussed in detail. By the end of this webinar you should be comfortable discussing mycorhizzal fungi and their role in the urban environment with clients.
Biography
Kyle McLoughlin has delivered numerous workshops and lectures on plant pathology and the relationship between trees and fungus. He is the City of Burlington's Supervisor of Forest Planning and Health and owner and principle arborist of Ironwood Arboricultural Solutions. He has practiced arboriculture in Canada, the United States, and Australia. Before becoming an arborist, Kyle was a wilderness guide specializing in edible wilds.
Please register for Onsite Fungi ID Skills – Mycorhizzae on Sept 25, 2020 8:00 AM EDT at:
After registering, you will receive a confirmation email containing information about joining the webinar.
ISA WEBINARS
ISA Texas visit their website to see current webinars on offer.   https://isatexas.com/publications/online-learning-series/
ISA Michigan (various topics including Tree Pruning, Tree Planting, Leadership, etc.) every Friday at 1:00 (1 CEU) $Free https://www.asm-isa.org/content.aspx?page_id=4002&club_id=883139&item_id=1203028
ISA International Online quizzes are available for purchase (and if you're a member of ISA International, you can get free quizzes for the last year) https://www.isa-arbor.com/Online-Learning/Online-Courses-and-Quizzes
BUSINESS WEBINARS
While you cannot earn CEUs, if you're looking to help your business during COVID-19 these resources can help. (All are based in Ontario or Canada):
BizLaunch: Offers webinars for entrepreneurs on growing their business https://www.youtube.com/channel/UCwrm_yHv7bcOD1wOUg-NLUQ
Business Development Bank of Canada (BDC): free webinars on business topics and the COVID-19 situation https://www.bdc.ca/en/articles-tools/entrepreneur-toolkit/webinars/pages/default.aspx
Canadian Federation of Independent Business (CFIB): free webinars for small businesses on general business topics and the COVID-19 situation https://www.cfib-fcei.ca/en/small-business-resources-dealing-covid-19#webinar
Conference Board of Canada: webinars on Canadian business topics and the COVID-19 situation https://www.conferenceboard.ca/services/webinars?AspxAutoDetectCookieSupport=1
Digital Main Street: offers free webinars on helping you get your business online https://digitalmainstreet.ca/events/
FBC: free webinars on tax filing, accounting and general business tips. You may have seen them at our ISAO Conference this year https://www.fbc.ca/webinar-central
Landscape Ontario: free webinars on the COVID-19 situation https://horttrades.com/upcoming-webinars-covid-19
LMN: free webinars for landscape companies on business management. https://golmn.com/webinars/
OTHER WEBINAR RESOURCES:
These organizations offer webinars on a regular basis, with which you can also earn CEUs:
Treestuff
Upcoming webinars on various topics with 2 CEUs available. Previously-run webinars are also listed in which you can earn 1 CEU.
www.treestuff.com/webinars
Orchard People
Integrated Pest Management for Fruit Trees: Protect your fruit trees from pests and diseases without resorting to chemical warfare! IPM allows you to minimize the use of sprays while improving tree health. For Beginner and Intermediate Growers.
https://learn.orchardpeople.com/courses/integrated-pest-management-for-fruit-trees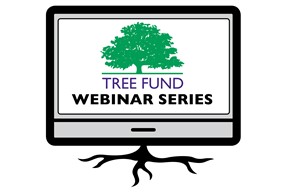 TREE Fund
TREE Fund webinars bring you the latest in tree research, directly from the scientists themselves. TREE Fund's one-hour webinars are free and offer 1.0 CEU (only for live broadcast) from the International Society of Arboriculture (ISA), the Society of American Foresters (SAF), the National Association of Landscape Professionals (NALP) and sometimes the Landscape Architecture Continuing Education System (LACES). See webinar descriptions for specifics. Space is limited, and pre-registration is highly recommended; in doing so, you'll receive a reminder email the day before the broadcast.
treefund.org/webinars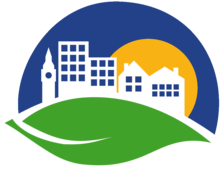 Urban Forestry Today
Frequently offers industry-relevant webinars in which you can obtain free ISA/MCA CEUs.
www.urbanforestrytoday.org/
Forestry Webinars
View Live and On-Demand: Whatever your interest – from improving wildlife habitat to understanding forest taxation to addressing sustainability and climate – we have over 700 free live and on-demand webinars that can keep you up-to-date on the latest best practices and research. Earn Continuing Education Credits: All webinars are FREE to view and most, both live and on-demand, provide the opportunity to earn continuing education credits from professional accrediting organizations such as the Society of American Foresters, the International Society of Arboriculture, the Wildlife Society and others. www.forestrywebinars.net/